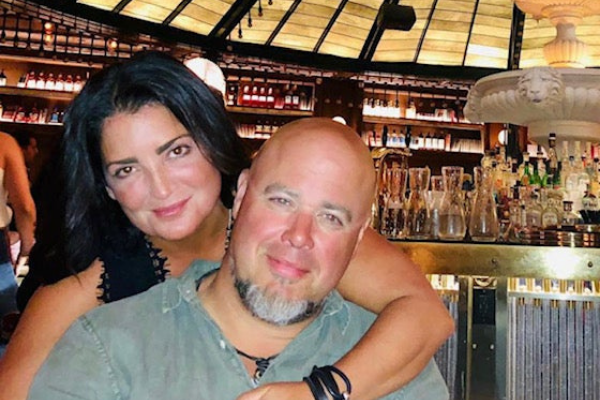 The idea behind California Keto began with Jordanna five years ago in New York City. She was getting older and trying to stay in shape. All of the methods that used to work were no longer helping Jordanna stay "lean and mean." So she began experimenting with different approaches to regain her health, which is how she found Keto.
"My husband, Michel and I, cleaned out the cabinets and dove right into Keto. I like to say Michel became Keto adjacent because he is the one who does all of the cooking. In 4 months, Michel was down almost 40 pounds, I was feeling fantastic, and pretty soon, my whole family was following Keto. My dad even reversed his type 2 diabetes! So many great things happened to us, and we were like, okay, this is it!"
While Jordanna and Michel were on their journey into the Keto lifestyle, they also discussed starting their own business. The couple had always wanted to be entrepreneurs. Experiencing Keto's results on their lives and their family's lives, they knew their business had to involve Keto.
Jordanna would spend hours researching new Keto products. She would search online but often ran into high order minimums and shipping costs when she just wanted to try a new product. The grocery store Keto options were still quite limited too, or not even Keto at all.
"We saw how much Keto impacted our life. We knew we wanted to be in this space and to help people with this lifestyle. So I said to Michel- I want to start a store. I want to pull together the best Keto foods available and put them all under one roof. How was no one doing this? "
At the end of September 2018, Jordanna and Michel got to work on their dream store. Jordanna planned to allow themselves one year to get the store up and running.
"Our friend created the logo, we bought the domain, and then we moved to San Diego from New York City. We thought San Diego is a great place to live and a great place to start a store. It's gorgeous here (in San Diego), but we're here to work."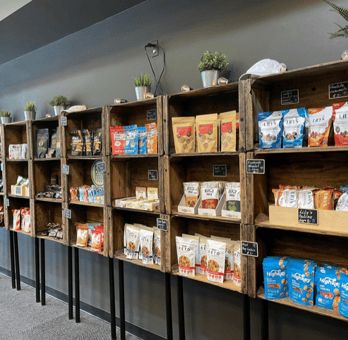 The couple began conducting market research with a pop-up at a local mall in the summer of 2019, and it was a resounding success. People were lined up out the door to get into our Keto shop. The success of their pop-up gave the couple the confidence that California Keto could be a success, and they started to look for a brick-and-mortar space.
Through their network, they found a spot, and in October 2019, they opened the brick-and-mortar location of California Keto with a grand opening.
Jordanna and Michel both had never worked in retail, but they came to the business with unique skill sets that would benefit their new venture. Jordanna worked in finance, and Michel has worked in the restaurant industry for over 30 years. They also needed to address their new titles: business partners.
"We have learned so much about ourselves and each other. We looked at our combined skill set and thought it could work well for retail. We talked through how we would communicate with each other and how business partners can affect our relationship. We had to learn how to speak to one another as business partners."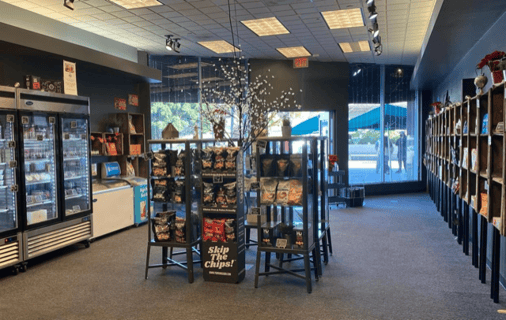 California Keto is a gluten-free Keto, low-carb, sugar-free empire. They stock every category you would find in a standard grocery store, except it all fits into the paradigm for clean eating that Jordanna and Michel follow.
In addition to Keto groceries, Jordanna also works with local bakeries for Keto treats, a local meal prep company that provides two fresh, keto meals a week, and another local company that creates tamales.
The idea behind the Keto diet is to become fat-adapted and to enter Ketosis. Being in Ketosis means you are burning fat instead of carbs for fuel. To enter Ketosis, Keto dieters eat a moderate protein, high-fat diet with minimal carbohydrates. And for Jordanna and California Keto, this also means no sugar of any kind.
California Keto holds a high standard regarding the foods they choose to sell in their store.
"If we don't eat it, we won't sell it!"
To source products, Jordanna likes to focus on her local San Diego community, connects with makers on Instagram, and discover products through Mable.
"Mable helps me find new Keto products. Being able to use the filters and search for snacks saves a lot of time."
Jordanna also enjoys using Mable because of the order consolidation, confirmation emails, and ease of ordering.
"When I have to send an email to a vendor to place an order, I have to make sure the vendor actually gets my email. With Mable, the ordering is so easy. I can see that the order was placed, and it was confirmed. The communication is just so helpful."
California Keto officially opened in October 2019, and soon after, COVID19 became a global pandemic and forced Jordanna and Michel to reorganize their whole operation.
"We had to redo it all, and we were a brand new business. We couldn't afford to go under, so we cut back hours and started deliveries. On Thursdays, Michel and our dog will drive all over, making deliveries. Plus, we ship shelf-stable products across the country."
Looking forward, post-pandemic, Jordanna hopes she can engage more with the Keto community.
"We like to do as much teaching as we can. Before covid, we held events with keto coaches, local vendors, and authors. We wanted to create a hub for the keto community."
Jordanna continues to be encouraged by the Keto community and the innovation with Keto products.
"Keto foods are getting better and better. In the beginning, the brands were not hitting the formulas right, and the texture and taste were off. But now the quality is improving, and you can get products that you could never find before."
California Keto and the demand for Keto products are growing. Jordanna hopes to expand to several stores across the country in the next five years. In the meantime, California Keto ships pantry staples to customers across the country.
Jordana likes to say she is their number one customer. She built the store that she wanted to shop in and loves to share her one-stop Keto shop with her community.