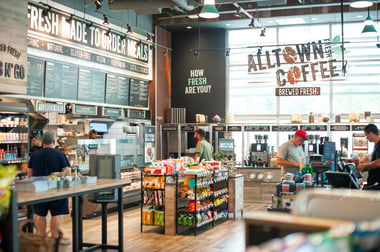 We are excited to announce our partnership with Alltown Fresh ® to provide wholesale distribution of local specialty foods to their locations throughout the Northeast! The Alltown Fresh ® & Mable partnership revolutionizes the consumer c-store experience by prioritizing local, healthier brands over traditional CPG brands that have historically dominated the convenience store format. This partnership aims to benefit businesses and consumers at the local level.
Trailblazing the Transformation of Convenience Stores
Alltown Fresh ® stores are not your average convenience stores. They have handcrafted kitchens serving up made-to-order food and marketplaces stocked with artisanal, locally sourced products like Kitchen Garden Farm, The Gracious Gourmet, and Hot Date Kitchen. The latter part is where we come in! Our 3,000+ local and emerging brands make it easy for Alltown Fresh ® to discover and manage wholesale buying from artisanal vendors in a single platform. To get the partnership off the ground, our in-house wholesale experts helped curate a collection of brands on Mable perfect for Alltown Fresh's ® market so local communities don't have to sacrifice fresh, quality food for convenience.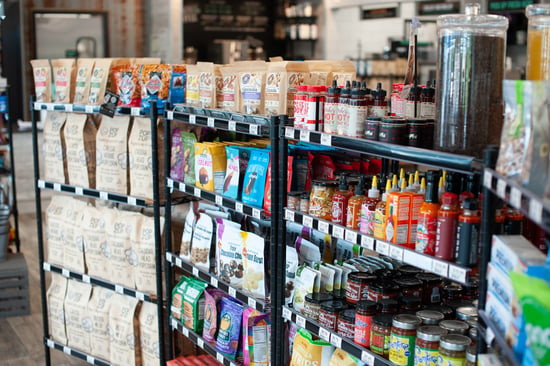 "Mable is such an amazing innovation giving small manufacturers access to broader distribution. Mable will help support Alltown Fresh's ® mission to get behind and promote local and regional products and enable us to deliver new tastes and experiences to our guests. We are really excited about this partnership!"

-Joshua Smith, Vice President, Alltown Fresh
Solving Procurement for Category Managers
Category Managers at individual Alltown Fresh ® locations can now source new products through our user-friendly mobile and online interface and through recommendations from Mable's own team of wholesale experts. Our innovative drop-shipping model allows brands to ship inventory directly to all 12 Alltown Fresh ® locations, giving greater flexibility to both the Category Managers and the brands.
Alltown Fresh ® Category Managers also benefit from Mable's streamlined invoicing process and mobile reordering technology, saving employees time and avoiding costly out-of-stocks.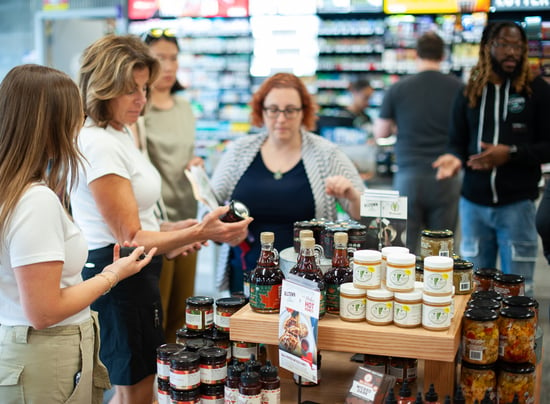 "I am thrilled to have the opportunity to sell Dak Bars at the Alltown Fresh ® locations! Being located on their shelves will allow my brand to receive greater visibility throughout the Northeast and will be a huge help in helping to build my brand."

-Susie Smith, Owner & Operator of Dak Bar
Increasing Access to Better-For-You Foods
The partnership also creates a unique opportunity for our brands on Mable. Brands join our platform for the opportunity to reach new customers and we're thrilled for them to gain exposure within Alltown Fresh ® specifically. Alltown Fresh® is pioneering the way for healthier options within a convenience format; a format that may otherwise be difficult to break into.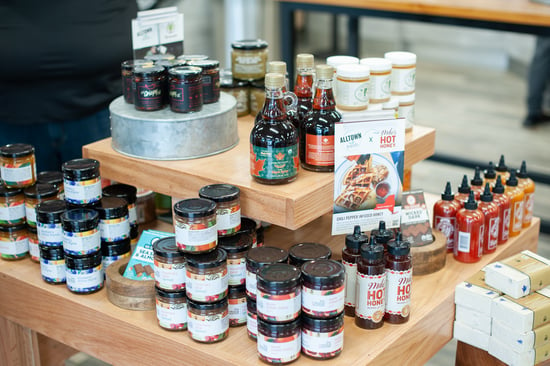 "We're thrilled to see Alltown Fresh ® creating a new path for customers to interact with local, emerging & better-for-you products in their day to day lives. Convenience store formats have lagged consumer demand for locally sourced, better-for-you foods. When we make it easy and convenient for customers to support local and emerging businesses, the entire supply chain wins."

- Arik Keller, CEO & Founder, Mable
Looking for a wholesale partner to help your business thrive? Sign up for a free Mable account today! If you have any questions or want to learn more about how we can help you discover and order incredible products for your store, book a meeting with our wholesale expert, Dana.