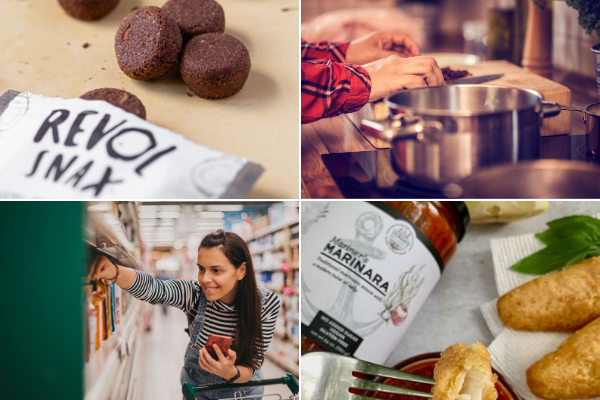 When I'm not working with my Mable team, I spend time at the small grocery store that I own in Vermont. Chris from the Mable Marketing Department recently asked me, "What grocery trends are you most excited about?" And, it really got me thinking!

There are so many fascinating trends in the grocery space, right now. From consumers championing health-conscious foods, brands and products to the continued (and growing!) popularity of the snack category – it's an exciting time to be able to lean into a slew of great trends.
Check out the five trends that I'm excited about.

#1. Home Cooking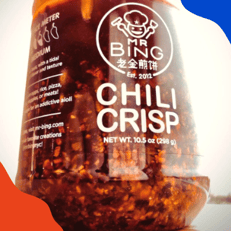 During the pandemic, many people took it upon themselves to expand their cooking skills. In many cases, they took advantage of the opportunity to try their hand at gourmet and healthier meals.

While we're all excited to see so many restaurants re-open and thrive again, this home cooking trend is driving consumers to load up on a more diverse set of products when shopping in grocery stores. Consumers are a bit more bold now. They are ready to add chili crisps to their new creations—or Yolélé's pilaf or couscous to their at-home Tuesday night dinners. A focus on home cooking product bundles will be a big pay-off for retailers.

#2. Discovery

We've been saying this for a while: Younger consumers buy trends, not brands. A recent McKinsey study put it best, "The grocery market is supply driven, and consumers don't yet know what they want". This is a massive opportunity for brands and stores to delight consumers with products they don't yet know they want.

To get ahead of this, check out our collection of must-have products for your store.

#3. Plant-Based Products

Plant-based is no joke. While some argue it's too highly processed, it's here to stay. Plant-based products are growing at a steady clip and I will say, they're pretty darn good. From plant-based bars like Real Food Bar to Spero Foods sunflower cream cheese, this category will likely see 25%+ growth next year.


#4. Well-Being

Better-for-you-foods continue to shine. Why have regular marinara sauce when you can have one with sea kelp—which is a great source of potassium, iron, calcium, B6, B12 and omega 3. Or, how about energy bites with flax seed and adaptogenic buckwheat clusters?

Innovative brands are packing better ingredients into staple foods and consumers are seeing that healthy food tastes better than the alternative.

#5. The Snack Revolution Continues

It's a fact, everyone loves snacks. According to IRI, consumers are eating 2.6 snacks per day and 44% of consumers said they often eat snacks instead of full meals. These stats reveal a massive opportunity for stores. They can help consumers indulge with Ragged Coast Chocolates, or try new types of snacks like fruit, veggie, and even fish jerky, delicious Yes Bars, uniquely packaged and great tasting Rose Sisters Chips, sour cream and onion kale chips, and Revol Snack's keto friendly (and super tasty!) bites.

The options for amazing—and clean—snacking are endless. And the consumers seeking out these emerging brands tend to be a bit less price sensitive, giving stores the opportunity to refresh all their categories with amazing products and brands that are available on Mable